The Stock Control module links with all other Mill Wheel modules to furnish accurate and up to the minute information on stock positions of raw materials and finished products with complete traceability.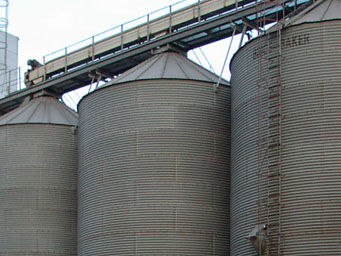 There are links to process control and SCADA systems to capture details relating to intakes, production, out loading, bagging production and zeroing of bin stock levels. Manual transactions are also tracked recording goods received, manual despatches, and stock adjustments. Facilities are provided for 'exploding' stock movements where manufacturing is effected outside the control of SCADA systems.
The system provides total traceabilty of batches of raw materials into completed batches and of deliveries to individual customers. Details of individual vehicles used for intakes and deliveries are also recorded.
Stock taking can be carried out on an ad hoc basis and stock may be valued at any point in time.
Minimum stock levels are noted and suggested reordering reports are produced.

A broad range of enquiries and reports are available to examine details of selected stock movements.