The Financial Ledgers offered by Mill Wheel Systems allow for complete multi-currency processing of the Sales, Purchase and Nominal Ledgers. Being fully integrated with other Mill Wheel modules, the majority of transactions are automatic.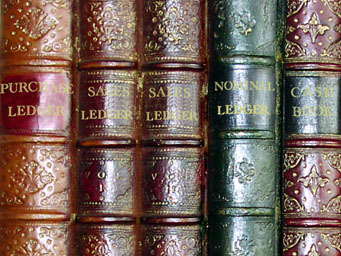 Details of sales invoices are posted to the Sales Ledger at time of creation with a variety of daybook reports for reconcilliations available. A range of facilities exist for the posting of sales information to the Nominal Ledger. The process of cash posting is greatly simplified with the ability to identify customers by use of bank account codes. Miscellaneous postings, debit notes and credit notes can be applied manually to the Sales Ledger. A full range of customer aged debt reports is available.
A purchase invoice register allows your organisation to keep track of all invoices from suppliers. Invoices relating to raw material purchases can be matched against contract positions or individual goods received notes as appropriate. The payment of supplier accounts is very straightforward and payments on account are accomodated. Miscellaneous posting can be made to the Purchase Ledger and a variety of accounts payable reports is provided.

The Nominal Ledger has a range of coding structures available to provide whatever level of analysis is required.

A comprehensive set of reports cover the areas of VAT returns and Intrastat documentation.

Complete audit trails are provided.